After First Date Tips
You had a glorious evening with your Prince Charming on your first date, and you are now reminiscing and dreaming about the romantic, chivalrous moments you had together. If you are a man, you are probably contemplating on when to call her after your first date. The questions that lurk in ones mind at this stage after the first date are many and may make you feel baffled. Here are some befitting tips that might help you answer the myriad queries that crop up in your mind after the first date.
Tip 1: The first thing that strikes you after the day out is the apt time to call. A useful tip for men is that ideally a guy should wait for two to three days before making the call. If you are a girl, the tip is to hold back your emotions till the time the man makes the initial move to call after the special day.
Tip 2: The thing that you can do just after your date is, instead of calling, send a message, thanking him or her for the wonderful day that he or she gave you. This is a tip that will make the other person feel elated and think about you in the intervening days.
Tip 3: When you do make the call, do not linger on the conversation for too long. Talk sweetly about how charmed you felt by the others presence on your first date. Another tip is to not blurt out your feelings on the first call itself.
Tip 4: If you are a man, do not ask her for the second date on calling her the first time after your meeting. The tip - let her glide in your thoughts for the next few days and wait for you to call her up again. You will be able to keep the spark alive from both sides.
Tip 5: If the other person does not respond to your call, do not go on calling frantically. The tip - leave a message in the answering machine and wait for her to call you back.
Tip 6: If you promise, do call back.
Tip 7: Lastly, do not sit by the telephone and wait for his or her call. Take this tip - you have a world of your own and you should not neglect it for anything, not even for your first date.
More Articles :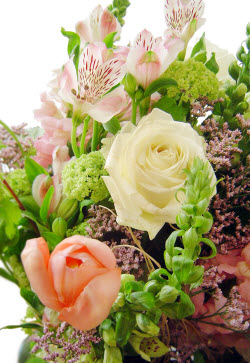 :: Featured Article ::
Can You Fall In Love On Your First Date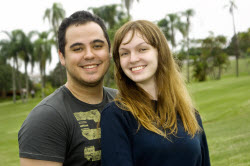 Love embraces a lot of emotions along with it - that of joy, happiness, fear of losing your beloved, sensuality and lots more. It is an emotion that unites two souls and not only two bodies, a feeling of eternity, of bloom, of purity. Hence, the question whether you can fall in love on your first date is somewhat a difficult one and varies from one situation to the other. Whereas merely knowing a person on the first date is not enough to build up such a strong emotion as love, in some cases you can truly fall in love with your partner on the very first date, provided the relationship is based on staunch trust and there exists tremendous chemistry between the both of you. More..
:: Advertisements ::