Singapore Dating Tips
Over the last few decades, Singapore has emerged as a truly world class city. With the existing diverse cultures in the city and thousands of people from across the world moving in, Singapore has become a melting pot for different cultures. With all this diversity, the island city has become a great place for dating. If you too live in Singapore and are looking for a tip or two on dating, please read on:
Things to do for couples: Tip 1: Singapore is place to wine and dine. There are many commercial districts in which restaurants are open 24 hours a day and numerous pubs and bars have lively parties like in the areas called the Boat Quay and the Clarke Quay. These parties are a great place to meet a prospective date or go dating with your partner. You can search in the internet or yellow pages for a listing of such restaurants and bars.
Things to do for couples: Tip 2: A great place to start looking for dates in Singapore are dating sites in the internet. Most people in the city are extremely career minded and lead a very hectic lifestyle. Therefore the chances of bumping into prospective dates while idly roaming in the parks are slim. Dating sites on the internet gives you the opportunity to meet thousands of singles along with personal information on them. An important tip is to ensure that you register yourself on a reliable and secure dating website to keep your personal information safe.
Things to do for couples: Tip 3: Once you have a suitable date for yourself, Singapore becomes a dating paradise as there are many beautiful parks, nature spots, hotels and resorts in the city. The Sentosa Island is one such tourist spot where you can spend a weekend visiting the various attractions like Underwater World Aquarium, Tiger Sky city and historical museums. A tip for the nature lovers: Do visit the Sungie Buloh Wetlands reserve within a few hours from the main city.
More Articles :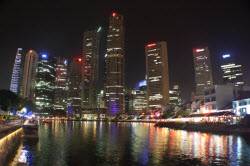 :: Featured Article ::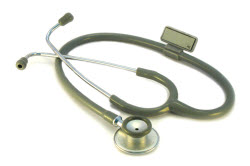 Every person is different and every relationship tosses something new at you. What matters is how you are able to keep your head when the going gets a bit rough. Dating a doctor is no less challenging. What will spell a successful relationship is how you are able to handle some situations that your 'doctor' throws at you. Well, here is a tip or two to help you: More..
:: Advertisements ::