How To Kiss Passionately
A passionate kiss is more than just a kiss. It is one of the most intimate and sensuous experience between people. Believe it or not, most people kiss with monotonous techniques which make the kiss become undesirable. Here are some tips that can make you rekindle the love flame and kiss someone passionately.
Give a romantic compliment to your significant other. Gaze right into their eyes.
Hold your sweetie with passion. Pull him/her into your arms and hold him/her firmly. Place one arm around the waist or hips. Then use your other arms to support the base of their head.
Move on hands to your sweetie's cheeks. Slowly and gently rubbing their cheek to intensify the moment.
Start nibbling the ear, neck, cheek, and place that you feel appropriate. Be creative.
Start kissing with a slow rhythm. Then change your speed to quick movement of tongue and hands to intensify the moment to increase passion.
Occasionally stop for a moment to give your partner a compliment. Let them know how they make you feel. Or you can tell them how sexy they are.
Put your hand to good use. Caress your love one's hair or back.
Watch your tongue. If you really feel the chemistry, you can gently tease them with your tongue. But never shove tongue down somebody's throat.
Close your eyes when you kiss. It is common to make a good eye contact before start kissing. However, when you start kissing, there is nothing weirder than kissing with eyes wide open.
More Articles :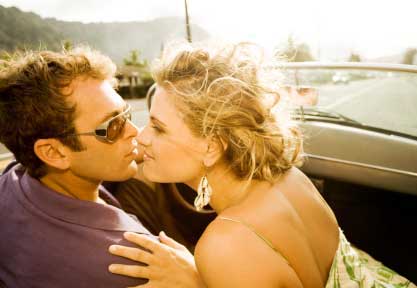 :: Featured Article ::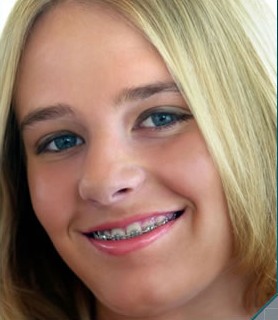 Kissing is one of the most important parts in a relationship, especially in the beginning. If you are one of young people who have to wear braces, you probably have many questions? Will your braces affect your kiss? More..
:: Advertisements ::